Who says you need to be in school for back to school shopping? From the time I can remember, this was the most exciting time of the year – A full wardrobe revamp where you could be anything you wanted for the upcoming year, and it's no different now (except… I'm not going to class, and my style is a little different than the Adidas sweatpants of my past). Back-to-school is the number two busiest time for retailers behind Holiday shopping – and that's when you can find the best deals and the newest styles for fall. And my favorite go-to for wardrobe updates has been Old Navy.
The "Nice is the New Cool" sweatshirt really defines life right now, and in this bright tangerine colors it's impossible not to feel happy and confident in it. I paired with the striped body-con old navy skirt I snagged at the beginning of the summer, and it's been a wardrobe staple ever since. In Texas, we're going to be sitting in the 90 degree temperatures well into November and pairing a summer skirt with a thin sweater or jacket can be an easy way to transition your wardrobe into the next season. Leopard wedges top this look off for a polished shoe that adds pattern and texture.
This season we're seeing the off the shoulder trend continue (which I love) and paired with a fall bootie and tights can make this Summer trend Fall-friendly. Fall is always my favorite season because of the rich gemtones and layering we see, and Old Navy is the place to find great styles that are affordable and on-trend. My favorite pieces to carry me into Fall are below, but I'd love to hear yours in the comments!
Get the look (or similar):

Nice is the New Cool Sweatshirt - Old Navy
Striped Body Con Skirt - Old Navy
Cherry Arm Cuff - J.Crew
Sunglasses - Marshalls
Leopard Wedges - J.Crew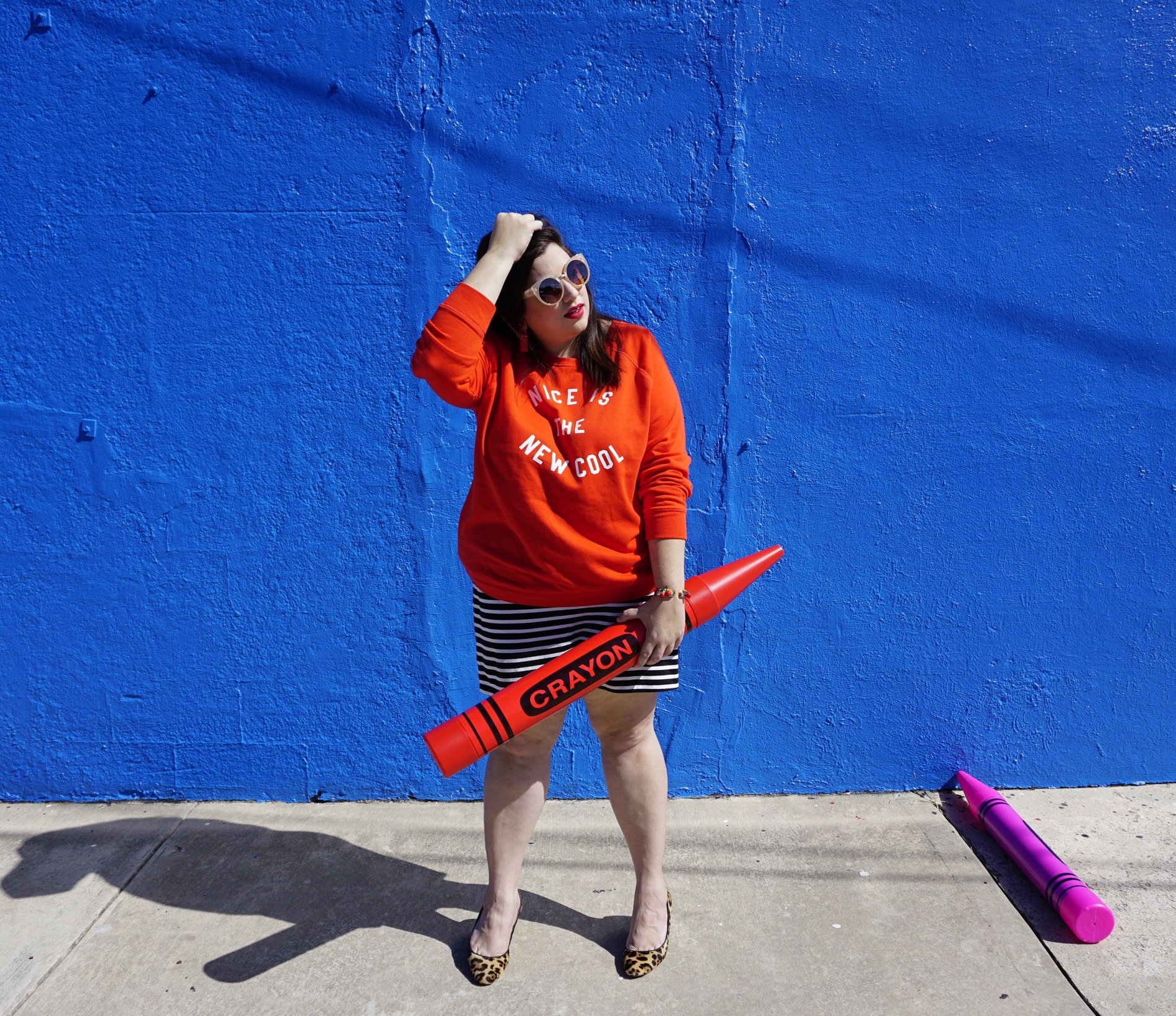 My favorite Fall Picks from
Old Navy